Choose a real estate agent who is
Experienced, Honest, Knowledgeable, Transparent, Skilled, Personal
Get a free market appraisal and find out the value of your property.
What Customers Say About Us
Don't take our word for it, listen to our customers' voice. They talk from their heart
Rhys was very friendly & professional. Gave great advice. If selling again I'd be happy to go back with him.
N Reed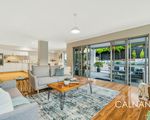 Rhys went above and beyond to sell our house, we weren't confident in the selling process and he made it a breeze with his quick responses and explaining everything to us. I would highly recommend Rhys
L Meyricke
Rhys Calnan Nothing but professional. From the moment I walked into his office I soon realised that that he was the Agent that would achieve results were others had failed. Rhys had the loveliest demeanor with his approach to selling m...
V Datson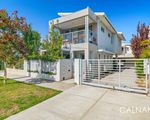 Rhys is extremely knowledgeable with the market and I really appreciate the advices that he has given me. It is quite tricky to sell my property when I no longer live in WA, but Rhys made the whole process really quick and easy. I would definitely...
A Sulistio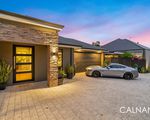 Rhys is the ultimate professional. Efficient, friendly and forward thinking. Rhys gets the job done without high pressure sales tactics. Throughout the sale process of our house we were taken care of by Rhys and Oscar. From making sure the p...
G Andrysiak
Rhys was very helpful throughout. Always kept me informed of everything happening and was there from beginning to end. He is genuine trustworthy reliable and honest and i would highly recommend him to anyone seeking a very good Real Estate Agent.
N Lotay
What's included in an appraisal
Price Estimate
Our professional opinion of the marketability and the likely selling range of your property
Similar Recent Sales
Compare your property to others like it that have recently sold
Marketing Plan
A personalized plan and advice on how to market your property to reach buyers and achieve maximum sale price
Create More With Lyra
Use Lyra's revolutionary algorithms to plan your company's sales and marketing strategy. Seek help from your team using our skills matching technology.
Creativity is encouraged with smart context aware instruments and intelligent wizards.
Find out more ››
Manage Better With Lyra
Manage your sales and customer relationships like a pro with Lyra SaaS application. This cloud based solution can be used from anywhere in the world.
Quality support is available 24/7 thanks to our international call center. We also handle pre-sales
Find out more ››
Current market trends and conditions
Local property values
The appropriate method of sale for your property
Results-oriented advertising strategies
A detailed timeline of the selling process
Results-oriented advertising strategies
How much is your property worth?
Fill in the form and we will contact you with information about current market trends and conditions, local property values, the appropriate method of sale for your property, results-oriented advertising strategies, and a detailed timeline of the selling process.