What our people say about us
Rhys was very friendly & professional. Gave great advice. If selling again I'd be happy to go back with him.
N Reed
Rhys went above and beyond to sell our house, we weren't confident in the selling process and he made it a breeze with his quick responses and explaining everything to us. I would highly recommend Rhys
L Meyricke
Rhys was very helpful throughout. Always kept me informed of everything happening and was there from beginning to end. He is genuine trustworthy reliable and honest and i would highly recommend him to anyone seeking a very good Real Estate Agent.
N Lotay
Rhys Calnan Nothing but professional. From the moment I walked into his office I soon realised that that he was the Agent that would achieve results were others had failed. Rhys had the loveliest demeanor with his approach to selling my house Rhys was always available when I called if he was on the phone he would call me back within 5 min not 3 days. I felt important I felt he was interested in selling my house with conviction passion and total commitment. I have highly recommend Rhys.
V Datson
Rhys is extremely knowledgeable with the market and I really appreciate the advices that he has given me. It is quite tricky to sell my property when I no longer live in WA, but Rhys made the whole process really quick and easy. I would definitely recommend him to help in selling properties and I wouldn't hesitate to contact him and his Calnan team to sell or manage my future property.
A Sulistio
Rhys is the ultimate professional. Efficient, friendly and forward thinking. Rhys gets the job done without high pressure sales tactics. Throughout the sale process of our house we were taken care of by Rhys and Oscar. From making sure the photos and video were taken at the right time of the day to all the tedious paperwork and legalities. Even supplying flowers! I would recommend Rhys and his family to anybody and will definitely use him for future real estate needs. Thanks Rhys
G Andrysiak
Rhys has been very responsive and patient to answer all the questions we had in our first home buying process. He is considerate and helpful. He was recommended by one of my friends and I will definitely recommend Rhys and his team to all our friends. We couldn't ask for a better realestate agent like Rhys.
E Chung
Rhys was very knowledgeable and informative about the property market , and very familiar with Mount Pleasant. We handed our house over to Rhys to sell for this reason. He did a great job with advertising and home opens, and kept us informed all the way through the process. Rhys is very personable and professional.
A Sinclair
Would highly recommend Rhys, who has gone above and beyond for us and even when we relocated to another state, he even offered to send us to the airport and Oscar was so nice and patient to do that job. The business is handled in a very warm family relationship and Rhys is never pushy but always updated us on the progress and fair for both parties to reach the best outcome. Our settlement was done without a hitch even when we were already in another state who was recommended by Rhys too.
Y Chan
Rhys from Calnan Property is an exceptional agent. He listed my property and held a home open two days later which resulted in two offers within the asking price range. He is an excellent negotiator with a personalised touch. Highly recommended!
Ashleigh Norman
Deserves every accolade one could use. Utterly sensitive to his clients needs and related instantly to our particular situation in gaining our trust to optimise the presentation and promotion of our property. Never known a man who works so hard and in constant communication on a day by day basis. Clearly understands the market and potential buyers psyche in interacting with enquiries both in presentation and in maximising a successful outcome. So grateful for his expertise and persona.
Cathy & Peter
It was a real pleasure dealing with Wendy . She was: Professional Warm and friendly Honest, reliable and trustworthy Wendy responded promptly to all our calls She had an in-depth knowledge of the market A good listener , patient and caring She was a skilful negotiator It was a difficult Strata Unit to sell, due to exorbitant fees and built in the early seventies; but Wendy sold it within ten days and made it very easy for us.
Eveline and Allan
Really spot on. Rhys has extensive knowledge of the market and future projections.
J Smith
Ross and his team at Calnan went above and beyond in the sale of my investment property. The team organised all pre-sale refurbishments, and expediently got the house on the market, with an offer secured in just 7 days. There were challenges during settlement with buyer's finance and a structural defect requiring remediation. However, with Ross's extensive experience, relationship management skills and network of contacts, the issues were quickly and expertly resolved. A great outcome for all.
P Elliot
Rhys has a wealth of knowledge, took the time to understand our situation. We wanted an agent who acts professionally and to help us with the process of the sale. At the end of the day we are selling our main asset and should have the most competent person and Rhys has demonstrated this multiple times in our area after following him for the last few years. Will be recommending him and using him to sell another property. Thanks again rhys!
N Straker
Rhys is a very talented agent in my area. He did an excellent job of marketing and securing a buyer for my house, It was a seamless process from start to finish with all details covered and well organised. He has also given me some very sound advice from valuations to in depth information of the area. I found him incredibly resourceful, quick to solve any issues and greatly appreciate his honesty and integrity. I would highly recommend him as a selling agent and will be using him in the future.
C King
We again chose Rhys knowing how professional and hard work he is as he had previously sold two other properties for us. This third time was no different and he persevered, getting us the highest price ever in our street. Our thanks also to his other personnel who also made sure to maintain Calnan's high standards.
A Mare
Not just an agent but an understanding and knowledgeable friend as well. Rhys was there for me every step of the way. As I am an elderly lady on her own, I needed all the support I could get and received this from Rhys in spades.
K Wyatt
Very knowledgeable of the local market. Aim to help home owner to get the max value of the property. Very helpful in providing contacts of other service suppliers e.g plumber, handyman etc
Y & E Raharajo
Was a pleasure working With Rhys and his team. They were really easy to communicate with throughout the process and got us a great price for our property.
Martin and Maegan
Ross's expertise in securing a smooth sale and an excellent price were second to none. If you want an agent who is honest and open without any hidden agenda's, can quickly sort out any issues, keeps you well informed throughout the entire process and can successfully negotiate we highly recommend Ross Calnan of Calnan Property. We certainly made the right choice.
J Pontin
Rhys is knowledgeable about market trends, open about the amount a property is worth and why, and able to communicate in a friendly, professional, yet humble manner. He was always easy to contact and helpful. He saved us from costly renovations we would have otherwise undertaken. We appreciated his counsel and patience to get an outcome that exceeded our expectations. He is the one we will turn to for any future houses we sell. Thank you Rhys!
R Clarke
Sold to first walk in buyer at the first and last official home open by appointment . Excellent service with proficiency and professionalism. We highly recommend Rhys and Ross
K Chan in Booragoon
Ross' professionalism and experience shone. I was very pleased to have him sell my property and would recommend him highly.
I Branson
If it hadn't been for Kym and Kirstin putting a note in our letterbox, Adam and i would probably still be discussing when to put our house on the market. We were impressed with your enthusiasm, professionalism and genuine warmth right from the beginning. We have also been impressed with the teamwork from all of the Calnan agents- you work together beautifully. You have made selling our home relatively pain free in a very difficult market, keeping our confidence up when it was needed, all with a great can do attitude. Awesome job, Thanks!
A & K Mason in Booragoon
Excellent service, great communications, very responsive, patient and meticulous. Very smooth transaction, no issues at all. Thank you very much!
J Chooi in Coolbellup
We have found Ross to be a very experienced and competent real estate professional who is also a pleasure to deal with - a "gentleman and a scholar". This was the second time we have worked with Ross and he again provided valuable advice and regular feedback whilst successfully managing and negotiating the sale of our property in Cannington. We will have no hesitation in using his skills and experience in the future.
W Pell in Cannington
Rhys… wow… he made buying our new home a breeze. He was professional yet personal, experienced and ever so helpful. The best real estate agent I've ever dealt with! I highly recommend him. You can tell he cares about his clients
P Brown In COOLBELLUP
Wendy was just amazing from the start to the finish, she gave us a sense of confidence that we had picked the right agent to sell our home. Wendy is a true professional, very approachable with great negotiation and communication skills. We would have no hesitation in recommending Wendy, she was outstanding!
Excellent service, great communications, very responsive, patient and meticulous. Very smooth transaction, no issues at all. Thank you very much!
J Chooi
It was such an easy process, buying our first home with Wendy. She was very honest and upfront with us, which we hadn't really seen from most of the real estate agents we dealt with previously. She was also super quick to get the ball rolling for us and we heard back from her within a few hours of expressing our interest in the house. This alleviated all of those common anxious feelings of waiting for days to hear back from an agent. We are so glad she was the one we ended up buying our first.
Rhys Calnan and the Calnan Team provided a highly professional service throughout the sale of our property. Most importantly they were attentive to balancing requirements with our particular preferences. Good communications with good advice. Many thanks Rhys.
L Fromant
Rhys is an excellent agent with a wealth of experience. He listens, acts accordingly and professionally, and isn't pushy. We definitely recommend Rhys and would use him again without hesitation.
C & A Weller
Rhys ensured the process of selling our home was simple and uncomplicated. He was professional throughout and we particularly appreciated his constant communication with us. Following each inspection or private viewing we recieved an update and his suggestions on what could be done to maximise our opportunities. We were entirely satisfied with the results and the selling process. In addition to the professional aspect Rhys was a delightful person and a pleasure to work with.
L & R Blank
Rhys was an excellent agent. As first-home buyers, Rhys guided us through every step of the way. We felt supported throughout the buying process, which was relatively stress-free.
B Loo in BOORAGOON
It is a rare treat to work with someone like Wendy. Her genuinely honest and caring nature and her commitment to open communication made the whole journey from deciding to sell, to final settlement a smooth and lower stress process than we would have believed possible. We highly recommend Wendy to anyone looking to buy or sell real estate.
We are very pleased with Wendy's sale of our property. She was very responsive to our queries, and took the extra steps to get to get our property onto the market as soon as possible. Wendy also managed communication with the tenant which made our life a lot easier.
ROSS INVESTED A LOT OF TIME ENSURING WE WERE KEPT INFORMED AND COMFORTABLE DURING THE SELLING PROCESS. HIS KNOWLEDGE OF THE REAL ESTATE MARKET IS SECOND TO NONE AND HIS PROFESSIONALISM FIRST CLASS. HE WORKED TIRELESSLY WITH A PASSION THAT ACHIEVED OUR SALE. ROSS IS HIGHLY PROFESSIONAL, OF FRIENDLY MANNER, WITH GOOD KNOWLEDGE ON REAL ESTATE AND MARKET TRENDS. HIS HARD WORK IN THE LEAD UP TO OUR SALE, HELPED ACHIEVE THE BEST RESULT FOR US. THANKS TEAM CALNAN PROPERTIES FOR A JOB WELL DONE
S & S Allen
Our recent experience with Ross has been excellent. We received a very professional service delivered with an appreciated personal approach. Ross demonstrated a high level of experience, was confident and willing to accommodate our needs. With Ross' expertise we received a result far better than we expected. When we are in need of an agent in the future we know Ross will be our first point of contact.
I really appreciated Wendy's honesty and objective view of the market and prospective buyers. She provided the facts and recommendations without any pressure or bias. Nothing was too difficult, a consummate professional. I have since recommended Wendy to 2 other friends!
T Brooker
Cannot thank Rhys enough for his efforts with the sale of my home. He explained everything in a way I could understand and kept me informed of every query from potential buyers. Was very happy with the sale price we settled on. He truly goes above and beyond! Thank you Rhys for a smooth, successful sale.
Megan Schmitt
After a lengthy period of little interest from developers, Rhys managed to achieve a price that exceeded our expectations. His honesty and professionalism along the way was greatly appreciated.
D Palmer
Great service from Rhys and the Calnan team. Rhys was always professional and clearly worked hard on our behalf. We were very happy with the sale process, communication, and, of course, the final result.
R Moffat
Rhys is very knowledgable and realistic with the current market. He had a very good marketing plan that ended up with a very good price for our property. He was very good at communication at every stage of our sale. It was only a matter of weeks that we had our first meeting, then listing and sale. We were very happy with the whole experience and Rhys was a pleasure to do business with
Liz Bunge
Wendy was instrumental is achieving a fast and lucrative sale, and went above and beyond when it came to some unforeseen bumps in the road. Her knowledge of the local market is exemplary, but it was her willingness to give her time and advice when we needed it that really sets her apart. I can't recommend her highly enough.
R Moffat
Rhys has detailed knowledge of the local market and market trends in general. He tells it like it is. His recommended approach to marketing and the listing price made sense to us. We got an excellent price for the sale and couldn't be happier.
Margaret W
Wendy was extremely Professional from the first visit with a comprehensive assessment of our home for sale, finding solutions to present our house for inspection in the best possible fashion! Wendy always answered her phone when we had questions, canvassed potential buyers to bring in the maximum number of interested parties to the home open, and as a result sold our home for full asking price after the first inspection, in a difficult market. We would highly recommend Wendy to anyone!
Rhys at Calnan Property is an excellent agent to deal with. He was extremely professional throughout the whole process of selling our house. He was always thoughtful, working around our schedule with a young baby. His knowledge and negotiation expertise put us at ease and I would definitely recommend him to any seller.
Sam Mctiffen
Wendy managed the sale of my property with professionalism and candour. Wendy's knowledge of the real estate market is second to none and ensured the process went smoothly and stress free for me. I can wholeheartedly recommend Wendy Logan to anyone wishing to sell their property. They can be assured that Wendy will take the stress out of the selling process and handle your home sale with utmost integrity, respect and professionalism.
I have been a client of Rhys for 10 years. I am first to admit that I am not the easiest client to work with as I have very high expectations of those who I choose to work with. Rhys has certainly proven to be a Suburb specialist (expert in the real estate industry), professional, trustworthy, a great negotiator and most importantly highly responsive. Rhys always makes me feel that I am his priority. He has recently sold our executive home upon one email advert to his client pool. Excellent!
Sung Joo Lee
Wendy was a joy to deal with from the point of contacting her for a sales appraisal to getting our house sold. She's very personable and works alongside you. She understood our desired outcome for the sale and worked hard to get it all wrapped up within a week. I would not hesitate to use or recommend her services. Thank you.
Rami & Steve
Wendy recently helped us with the sale of our home. We found Wendy to be very friendly, approachable and professional. She kept us informed throughout the process and the end result was a quick sale with a price we were very happy with. I would be more than happy to recommend Wendy to any of our friends and family. Thanks Wendy!
Jane and Andrew
I would definitely recommend Wendy, she had a outstanding understanding of the house for sale and was confident in answering any questions we had. She was genuine and nice to deal with and also had a excellent knowledge of the area we were buying in.
At all times Rhys was friendly, professional, knowledgeable, competent, accommodating, enthusiastic and kind. We would recommend Rhys and Ross at Calnan Property to any prospective vendors looking for honest, experienced, decent people.
Alan and Maxine Jardine
Ross is simply amazing. He knows the market and provides invaluable advice and got the result we needed. He was sensitive to the challenges in selling a home with many loving memories. I can recommend Ross without any hesitation.
Karen
Very happy with our agent, Stefan.
Alex
His skill on market value as a purchaser is on point and through his transparent approach, I was very comfortable dealing with Ross. Ross kept in close contact with me and updated me along the way with settlement etc. I wouldn't hesitate and already have recommended Ross
Sam Simpson
We really appreciate your effort on the sale of Preston Street.Thank you for your positive attitude and encouragement over the last few months! Taryn & Carlo xxx"
Taryn & Carlo
If it hadn't been for Kym and Kristin putting a note in our letterbox, Adam and I would probably still be discussing when to put our house on the market. We were impressed with your enthusiasm, professionalism and genuine warmth right from the beginning. We have also been impressed with the teamwork from all of the Calnan agents – you work together beautifully. You have made selling our home relatively pain free in a very difficult market, keeping our confidence up when it was needed, all with a great 'can do' attitude. Awesome job, Thanks!
Adam and Kerry
Stefan is exceptional at what he does. He is knowledgeable about the market and is always a pleasure to deal with. Stefan is professional and with his great communication skills is always keeping us to date. Stefan helped keep us calm and informed during what could have been a stressful time. His expert and friendly help is very much appreciated and I cannot recommend him highly enough!
Emma Hallett
Personalised Service As a landlord who lives overseas it is imperative that the agency who manages my property has excellent and timely communication skills. The team at Calnan Property continuously strive to offer a personalised service and take every measure possible to keep my house tenanted and cared for to an exceptional standard. I can sleep easy knowing my home and investment is in great hands. Thank you Calnan Property!
Lydia Needham
I have found Calnan Property great to deal with, they have placed excellent tenants in my property and are very easy to deal with, communicate well and no fuss. Highly recommended !
Tess Azzopardi
I have been with them for quite a number of years and they have always been very professional, helpful and understanding. Good rapport with clients. Good reporting whenever necessary and important. I am extremely happy to have appointed them. I would recommend them to whoever wishes to look for a reliable agent with good track record be it for sale or rental, etc.
Peter & Leona
We are long term clients of Calnan Property because we have been satisfied with the service we have received. Our current property manager, Stefan Mare, is by far the best we have dealt with. We find him to be a delight in all respects, from his knowledge of real estate to his understanding of people.
Ross & Eve
Stefan manages my property and he is fantastic. He is very responsive and helpful, and always goes out of his way to make sure my family is kept informed of any important info related to our property as quickly as possible. Stefan also has great rapport with our tenants and gives me comfort that I can leave my property in his hands and everything will be taken care of. My experiences with Calnan Property have always been excellent and I have recommended them to my family and friends.
Kiel Chivers
I have been using Calnan properties rental management services since 2012 to take care of my brand new built executive level home while I was in the international assignment overseas. One can imagine how stressful it could be leaving a brand new custom built home for rent. Calnan property made sure they do due diligence for possible tenants and I have not had any significant issues thanks to them. I am happy with their personal touch by always letting me know what's upcoming in terms if maintenance and also closing the loop once the issue has been addressed. I also find that their report system is very convenient and electronically savy.
Sung Joo Lee
𝘙𝘩𝘺𝘴 𝘢𝘯𝘥 𝘞𝘦𝘯𝘥𝘺 𝘸𝘦𝘳𝘦 𝘦𝘹𝘵𝘳𝘦𝘮𝘦𝘭𝘺 𝘱𝘳𝘰𝘧𝘦𝘴𝘴𝘪𝘰𝘯𝘢𝘭 𝘢𝘯𝘥 𝘱𝘢𝘵𝘪𝘦𝘯𝘵 𝘵𝘩𝘳𝘰𝘶𝘨𝘩𝘰𝘶𝘵 𝘵𝘩𝘦 𝘸𝘩𝘰𝘭𝘦 𝘴𝘢𝘭𝘦 𝘱𝘳𝘰𝘤𝘦𝘴𝘴 𝘰𝘧 𝘰𝘶𝘳 𝘩𝘰𝘮𝘦. 𝘖𝘶𝘳 𝘩𝘰𝘶𝘴𝘦 𝘸𝘢𝘴 𝘰𝘯 𝘵𝘩𝘦 𝘮𝘢𝘳𝘬𝘦𝘵 𝘥𝘶𝘳𝘪𝘯𝘨 𝘵𝘩𝘦 𝘩𝘦𝘪𝘨𝘩𝘵 𝘰𝘧 𝘵𝘩𝘦 𝘊𝘖𝘝𝘐𝘋 𝘳𝘦𝘴𝘵𝘳𝘪𝘤𝘵𝘪𝘰𝘯𝘴 𝘩𝘦𝘳𝘦 𝘪𝘯 𝘗𝘦𝘳𝘵𝘩 𝘢𝘯𝘥 𝘢𝘥𝘢𝘱𝘵𝘦𝘥 𝘵𝘰 𝘵𝘩𝘦𝘴𝘦 𝘤𝘩𝘢𝘯𝘨𝘪𝘯𝘨 𝘤𝘰𝘯𝘥𝘪𝘵𝘪𝘰𝘯𝘴 𝘳𝘢𝘱𝘪𝘥𝘭𝘺. 𝘞𝘦 𝘦𝘯𝘥𝘦𝘥 𝘶𝘱 𝘸𝘪𝘵𝘩 𝘵𝘸𝘰 𝘰𝘧𝘧𝘦𝘳𝘴 𝘰𝘯 𝘵𝘩𝘦 𝘵𝘢𝘣𝘭𝘦 𝘢𝘵 𝘢 𝘷𝘦𝘳𝘺 𝘥𝘪𝘧𝘧𝘪𝘤𝘶𝘭𝘵 𝘵𝘪𝘮𝘦. 𝘛𝘩𝘦 𝘴𝘢𝘭𝘦 𝘤𝘰𝘯𝘵𝘳𝘢𝘤𝘵 𝘩𝘢𝘥 𝘭𝘰𝘯𝘨𝘦𝘳 𝘵𝘩𝘢𝘯 𝘴𝘵𝘢𝘯𝘥𝘢𝘳𝘥 𝘧𝘪𝘯𝘢𝘯𝘤𝘦 𝘢𝘯𝘥 𝘴𝘦𝘵𝘵𝘭𝘦𝘮𝘦𝘯𝘵 𝘱𝘦𝘳𝘪𝘰𝘥𝘴, 𝘸𝘩𝘪𝘤𝘩 𝘸𝘦𝘳𝘦 𝘵𝘩𝘦𝘯 𝘥𝘦𝘭𝘢𝘺𝘦𝘥 𝘧𝘳𝘰𝘮 𝘵𝘩𝘦 𝘣𝘶𝘺𝘦𝘳𝘴 𝘴𝘪𝘥𝘦. 𝘙𝘩𝘺𝘴 𝘢𝘯𝘥 𝘵𝘩𝘦 𝘵𝘦𝘢𝘮 𝘢𝘵 𝘊𝘢𝘭𝘯𝘢𝘯 𝘧𝘶𝘭𝘭𝘺 𝘴𝘶𝘱𝘱𝘰𝘳𝘵𝘦𝘥 𝘶𝘴 𝘵𝘩𝘳𝘰𝘶𝘨𝘩 𝘵𝘩𝘪𝘴 𝘵𝘪𝘮𝘦 𝘢𝘯𝘥 𝘵𝘩𝘦𝘪𝘳 𝘮𝘢𝘯𝘢𝘨𝘦𝘮𝘦𝘯𝘵 𝘰𝘧 𝘵𝘩𝘦 𝘤𝘩𝘢𝘭𝘭𝘦𝘯𝘨𝘪𝘯𝘨 𝘢𝘯𝘥 𝘥𝘪𝘧𝘧𝘪𝘤𝘶𝘭𝘵 𝘣𝘶𝘺𝘦𝘳 𝘢𝘯𝘥 𝘴𝘪𝘵𝘶𝘢𝘵𝘪𝘰𝘯 𝘸𝘢𝘴 𝘷𝘦𝘳𝘺 𝘱𝘳𝘰𝘧𝘦𝘴𝘴𝘪𝘰𝘯𝘢𝘭 𝘢𝘯𝘥 𝘤𝘢𝘭𝘮𝘪𝘯𝘨."
Rachel and John Liddington
𝘙𝘩𝘺𝘴 𝘢𝘯𝘥 𝘞𝘦𝘯𝘥𝘺 𝘸𝘦𝘳𝘦 𝘦𝘹𝘵𝘳𝘦𝘮𝘦𝘭𝘺 𝘱𝘳𝘰𝘧𝘦𝘴𝘴𝘪𝘰𝘯𝘢𝘭 𝘢𝘯𝘥 𝘱𝘢𝘵𝘪𝘦𝘯𝘵 𝘵𝘩𝘳𝘰𝘶𝘨𝘩𝘰𝘶𝘵 𝘵𝘩𝘦 𝘸𝘩𝘰𝘭𝘦 𝘴𝘢𝘭𝘦 𝘱𝘳𝘰𝘤𝘦𝘴𝘴 𝘰𝘧 𝘰𝘶𝘳 𝘩𝘰𝘮𝘦. 𝘖𝘶𝘳 𝘩𝘰𝘶𝘴𝘦 𝘸𝘢𝘴 𝘰𝘯 𝘵𝘩𝘦 𝘮𝘢𝘳𝘬𝘦𝘵 𝘥𝘶𝘳𝘪𝘯𝘨 𝘵𝘩𝘦 𝘩𝘦𝘪𝘨𝘩𝘵 𝘰𝘧 𝘵𝘩𝘦 𝘊𝘖𝘝𝘐𝘋 𝘳𝘦𝘴𝘵𝘳𝘪𝘤𝘵𝘪𝘰𝘯𝘴 𝘩𝘦𝘳𝘦 𝘪𝘯 𝘗𝘦𝘳𝘵𝘩 𝘢𝘯𝘥 𝘢𝘥𝘢𝘱𝘵𝘦𝘥 𝘵𝘰 𝘵𝘩𝘦𝘴𝘦 𝘤𝘩𝘢𝘯𝘨𝘪𝘯𝘨 𝘤𝘰𝘯𝘥𝘪𝘵𝘪𝘰𝘯𝘴 𝘳𝘢𝘱𝘪𝘥𝘭𝘺. 𝘞𝘦 𝘦𝘯𝘥𝘦𝘥 𝘶𝘱 𝘸𝘪𝘵𝘩 𝘵𝘸𝘰 𝘰𝘧𝘧𝘦𝘳𝘴 𝘰𝘯 𝘵𝘩𝘦 𝘵𝘢𝘣𝘭𝘦 𝘢𝘵 𝘢 𝘷𝘦𝘳𝘺 𝘥𝘪𝘧𝘧𝘪𝘤𝘶𝘭𝘵 𝘵𝘪𝘮𝘦. 𝘛𝘩𝘦 𝘴𝘢𝘭𝘦 𝘤𝘰𝘯𝘵𝘳𝘢𝘤𝘵 𝘩𝘢𝘥 𝘭𝘰𝘯𝘨𝘦𝘳 𝘵𝘩𝘢𝘯 𝘴𝘵𝘢𝘯𝘥𝘢𝘳𝘥 𝘧𝘪𝘯𝘢𝘯𝘤𝘦 𝘢𝘯𝘥 𝘴𝘦𝘵𝘵𝘭𝘦𝘮𝘦𝘯𝘵 𝘱𝘦𝘳𝘪𝘰𝘥𝘴, 𝘸𝘩𝘪𝘤𝘩 𝘸𝘦𝘳𝘦 𝘵𝘩𝘦𝘯 𝘥𝘦𝘭𝘢𝘺𝘦𝘥 𝘧𝘳𝘰𝘮 𝘵𝘩𝘦 𝘣𝘶𝘺𝘦𝘳𝘴 𝘴𝘪𝘥𝘦. 𝘙𝘩𝘺𝘴 𝘢𝘯𝘥 𝘵𝘩𝘦 𝘵𝘦𝘢𝘮 𝘢𝘵 𝘊𝘢𝘭𝘯𝘢𝘯 𝘧𝘶𝘭𝘭𝘺 𝘴𝘶𝘱𝘱𝘰𝘳𝘵𝘦𝘥 𝘶𝘴 𝘵𝘩𝘳𝘰𝘶𝘨𝘩 𝘵𝘩𝘪𝘴 𝘵𝘪𝘮𝘦 𝘢𝘯𝘥 𝘵𝘩𝘦𝘪𝘳 𝘮𝘢𝘯𝘢𝘨𝘦𝘮𝘦𝘯𝘵 𝘰𝘧 𝘵𝘩𝘦 𝘤𝘩𝘢𝘭𝘭𝘦𝘯𝘨𝘪𝘯𝘨 𝘢𝘯𝘥 𝘥𝘪𝘧𝘧𝘪𝘤𝘶𝘭𝘵 𝘣𝘶𝘺𝘦𝘳 𝘢𝘯𝘥 𝘴𝘪𝘵𝘶𝘢𝘵𝘪𝘰𝘯 𝘸𝘢𝘴 𝘷𝘦𝘳𝘺 𝘱𝘳𝘰𝘧𝘦𝘴𝘴𝘪𝘰𝘯𝘢𝘭 𝘢𝘯𝘥 𝘤𝘢𝘭𝘮𝘪𝘯𝘨.
John & Rachel Liddington
All through the process Rhys was very helpful and positive about the sale of the house, especially during this difficult period. He was always professional and extremely patient with my elderly parents (owners of the house) during any meetings. Communication was excellent and kept me well informed during the process. I definitely recommend Rhys to future sellers.
Faye Kelly
A pleasure to deal with, thank you.
Glenn Walter
Wendy took the trouble to explain the intricacies of the house buying process to us greenhorns. She was scrupulously honest and clearly explained what she could and could not do. We also feel that she took a balanced approach in protecting the interests of the sellers and the buyers. This buy was important for us and her patience and clear explanations went a long way in making the process as painless as possible for us
Naysan & Lian
We have chosen Wendy because she had previously sold houses in Leeming quickly and at the right price for the Sellers . Wendy was working for us to secure the best price for our home, she was extremely Professional at all times, always answered the phone or came back quickly, made constructive suggestions for improving the marketing and made us feel like Special Customers!
Andrew & Bozena Sturmer
I would definitely recommend Wendy, she had a outstanding understanding of the house for sale and was confident in answering any questions we had. She was genuine and nice to deal with and also had a excellent knowledge of the area we were buying in.
Todd & Kat Gannon
Wendy is a truly a professional, reliable and caring consultant. Throughout my sale period felt Wendy always kept me up to date and made me feel at ease. She ensured I was comfortable and at easiest all times. I would highly recommend Wendy to my friends and family if they were to sell their home. Thank you Wendy.
Joane Ruane
Wonderful service Rhys is the person you can trust every step of the way when selling your house. He keeps you well informed and is extremely helpful. He is well- known in the area as an honest and trustworthy agent. Verified by RateMyAgent
Michelle Dawson
I found Rhys to be professional, friendly and knowledgeable about the housing market. Rhys presented me with a great amount of facts and figures about the real estate market in Melville, I was very happy with the presentation board and online presentation of my property, the result being it sold in weeks! Rhys kept me connected at all times as the process evolved. Thankyou Rhys for an excellent result! Verified by RateMyAgent
Anna Simpson
Kristin Martin was a delight to deal with as an estate agent . Highly professional , full of enthusiasm , and after 12 months on the market with the previous agent , her results were much quicker and a favourable outcome was received with the sale of our former family home . Many thanks Kristin . Kind regards Deanne and Phil . Verified by RateMyAgent
Dean and Phil
Ross and Rhys were great to deal with in firstly acquiring the family owned property investment and negotiating a great deal on the final sale. Verified by RateMyAgent
Peter Hyatt
Calnan Property have been looking after our four rentals for around 7years now, they have always found perfect tenants for us, we have never had one problem which is commendable I think! Our property managers especially (Stefan ATM) have always been on top of every detail regards to maintaining our properties and I would consider them to be nothing but 5Star! Verified by RateMyAgent
Tracy Thompson
My experience has been a pleasant one with Rhys, very professional and takes great pride in preparing for presentation of property and following through with buyer to make the sale happen, well done, I am very proud to recommend Rhys Calnan to any potential sellers and buyers. Verified by RateMyAgent
Mridula
Rhys was brilliant to deal with- friendly and relaxed approach and dealt with the whole selling process very professionally. My apartment sold quickly and I appreciated Rhys' prompt communication and guidance. Highly recommended. Verified by RateMyAgent
Nathan Pascoe
Professional and efficient Rhys was professional and relaxed. His communication was quick and efficient, and we appreciated Rhys' understanding and guidance throughout our experience. Verified by RateMyAgent
Siara Taylor
Excellent service from Rhys Calnan I have had great service from Rhys for a long time. I got to know him initially when he was managing my investment property in Applecross. He did a fantastic job and so when I was thinking of selling my family home in Mt Pleasant in 2017 I had no reservation to have him as the agent. I had full confidence that Rhys would do a great job. He is a good negotiator and has excellent communication skills. He contacted me regularly with updates during the selling process. I was most satisfied with the outcome. Verified by RateMyAgent
Ruby Chan
Wendy Logan recently sold our home for an excellent price in a difficult market. From the outset Wendy sought to first understand what we wanted to achieve, then provided advice that was specific to our circumstances and firmly in the realm of what was possible. At every stage Wendy was professional, friendly, kind and direct in the way that she communicated with us. Where we needed to be advised to be more pragmatic in our approach, Wendy was tactful yet firm. She kept us well informed with feedback from potential buyers, and when we received an offer in the second week of the sales campaign Wendy's insights and interpersonal skills were invaluable in the negotiation process. If you are looking for an agent who is keen to get to know your needs and your preferred operating style, and who is willing to put the work in to build a trust relationship with you and with your potential buyers, and who delivers on the commitments that she makes, then I cannot recommend Wendy highly enough.
Amanda Fordham
We have used the real estate agent, Wendy Logan from Calnan Property Applecross for the purchase of our first investment property in December 2018, which was very straight forward and uncomplicated. Wendy is very professional and remained accessible and approachable to answer any queries during the entire time. We appreciated the prompt and solid communication between two parties which made the busying stress free. Wendy remained flexible from the very first day to accommodate our busy schedule for appointments and home inspections. We are impressed with the service from Calnan Property. That you wendy Logan for your help and we recommend you to anyone who requires a property agent.
Mathew family
I would like to commend the team at Calnan Property in making the selling of our home a very pleasant experience! A big "shout out to Rhys in particular as he was a great communicator, proactive in keeping us well informed, keen to get us the best deal and a dedicated professional. I can highly recommend Calnan Property
Ann & John Quin
I would like to say a huge thank you to Kristin and the team at Calnan Property who recently sold our home in Bull Creek in this fairly slow market. Friendly, Professional, Courteous, Approachable, Reliable and Kept us well informed of the progress. Kristin was diligent, honest and always available to answer our queries and offer support. Would definitely recommend to others as the estate agent of choice!
Dorris Nathan
Calnan Property sold my house and they were awesome. Extremely professional and great communication at all times. Would highly recommend to anyone wanting to sell their property in Perth and will never use any other estate agent.
Heidi Herget
Kristin, Ross and the Team were exceptional in selling our home recently, especially in this current realestate market they achieved a great price and we are very happy. Honesty and integrity and good old fashioned service are just a few of the compliments I can say about the Calnan Property team and we would highly suggest anyone sign them up to sell your home because they will provide you with a service second to none. They know the market and they get the job done and always have their sellers best interests at heart. Good luck
John and Angela
Kristin Martin was the selling agent for our house in Willeton which has settlement end of September 2018 Kristin has always been very helpful and sorted out any issues we had with the sale /Her professionalism and reliability was very reassuring and ensured we had peace of mind as we were traveling overseas during the sale/settlement We would certainly recommend her to any prospective sellers
Philip & Cheryl Oxwell
Thank you, Kym and the rest of the team at Calnan Property for your efficient, professional service. Kym's expertise, skilled negotiations and hard work facilitated the successful sale of our family home last month. friendly, approachable, reliable and always available to answer queries or offer support, Kym made the experience of selling our home a relatively stress free experience. We're not planning on moving again anytime soon, which is a shame because i know where to go now for a service with a smile."
L & J Armstrong
We really appreciate your effort on the sale of our home, Thank you for your positive attitude and encouragement over the last few months.
T & C in Como
For us it is such an incredible tough decision. Where is the best place for my family? Recently, the place I felt so secure and where my family lived had to be sold. It was tough but we were so lucky to find Phil McCarthy as he was very empathic to our situation. He made the process easy and we are extremely grateful. He is incredibly professional, affable and dedicated to the needs of his clients. He is a wonderful real estate agent and his chosen profession will serve him well into the future. When we do decide to purchase another property, we will not hesitate to phone Phil for his expertise. Thank you and best wishes,
Nova and Phil
Hi Phil Thank you for all your help in finalising the sale of Macrae Road. At all times you were professional in your conduct but more important to us you were trustworthy and caring for us as vendors. We would not hesitate to have you act for us again and will certainly recommend you to friends. Your lovely thoughtful gift on settlement was most unexpected and delightful to receive. We wish you well for the future. Robin
Robin
Rhys at all times acted in a professional manner and guided me through what was an emotional time in selling my late fathers house. Rhys remained in regular contact with me whilst the legalities were resolved and showed great compassion, understanding and patience. I was very happy with the way Rhys handled the house sale and the price achieved, and would recommend Rhys to others who require assistance in real estate matters.
Helene
Our home under offer in just one week! 2 offers presented. Thank you Kristin and Ross. Friendly, professional, and obviously excellent at effective negotiating. Very pleased with the result. No hassle of "home-opens", or unbelievable, inflated prices. We just can't believe how smoothly it's all gone so far! Our home had some water damage and Ross brought their builder through straightaway to provide a quote for the estimated repair costs. Kristin also negotiated for us to rent back 'til we find our new home and also gave us quotes for a settlement agent they've been doing business with for years. Kristin is also helping us to find our new property. We chose Calnan Property because a friend of ours highly recommended them to us. And she was right too. Kristin also phoned our friend to thank her personally for the recommendation. We will certainly be recommending Calnan Property to everyone we know as the estate agent of choice.
Kathy
Rhys is passionate about his job and knows everything there is to know about real estate, past and present. He offered sage advice and sold our house with a minimum of fuss and no expensive advertising. I would definitely recommend him to future sellers, not only for his effective negotiating skills, but also for his professional and easy going manner.
Carol
Kristin successfully sold the home promptly and for the right price. Kristin was always willing to help no matter how silly the question. Kristin's service, attention to detail and response time to any queries was nothing short of first class. Nothing was too much trouble. Extremely professional, respectful and efficient. Would definitely use Kristin again if we were selling or buying
Lyn
Kristin and the team at Calnan Property sold our block of land for us. Friendly efficient service kept us well informed of progress. Would be happy to use them again!
Siaw
From the first contact, Rhys was friendly, courteous, hardworking and professional. I liked their approach, with the listing being everyone on the teams listing. I also really appreciated the fact that, through the whole process it was very evident that Rhys was in my home, not just a piece of property. Would definitely recommend to others and if I sold again, he would be the first person i'd call.
Michelle
Rhys sold our house much quicker than expected on a fairly slow market - could not have been happier with his efficient, knowledgeable handling of the sale - and a great bloke on top of it. Can highly recommend!
Juddith Kiss
We were lucky enough to have Rhys market and sell our home for us. In a tough market with some stumbling blocks with the house it was a tough prospect. Rhys was hard working, diligent , honest and more than fair with his approach to marketing and advertising fees. He continually worked on garnering interest from as many avenues as it took. Then having to deal with a tough buyer as well he did extremely well. He was a pleasure to work with and earned every bit of his commission. Can genuinely recommend Rhys and Calnan Property
Gerard
Thank you, Kym and the rest of the team at Calnan Property for your efficient, professional service. Kym's expertise, skilled negotiations and hard work facilitated the successful sale of our family home last month. Friendly, approachable, reliable and always available to answer queries or offer support, Kym made the experience of selling our home a relatively stress free experience. We're not planning on moving again anytime soon, which is a shame because I know where to go now for service with a smile
Louise
We would like to present our sincere thanks to Calnan Property as company and their brilliant staff for providing excellent quality services to us since January 2012 When we purchased our unit in Applecross through Rhys, he was professional and honest and I felt very comfortable dealing with him, Then their property manager was looking after the unit in a professional way and always communicated with us effectively during the year she had this unit under her care. Finally in January 2014 when we decided to sell our unit, again Rhys and his team came up with an excellent marketing plan & sold our place quickly for the price we were happy with. During the time we have known Rhys, he has been really good to deal with and always maintain his professionalism as well as being prompt. Rhys has wide of knowledge on both past and present real estate market which has a great benefit when it comes to a great benefit when it comes to buying and selling a real estate, Both my husband and I do not hesitate to recommend Rhys and Calnan Property team to anyone who is looking to purchase or sell property.
Mina and Larry Lewis
My home was purchased by a buyer who attended the first home open, thanks to the dedicated efforts of Calnan Property. Calnan Property personally invited a vast array of interested buyers, together with numerous others who had responded to the savvy advertising displayed in local papers and electronic media. Prior to the home open Calnan Property had gone out of their way to assist me in selling my property by suggesting ways to present the house to enhance the spaciousness of rooms or brighten up areas for maximum effect. I was very happy with the price obtained for my home which Calnan Property negotiated for me with the buyer and the whole process was completed through to settlement within a very accommodating timeframe. A friend who lived in the same street as myself (who used another agent) had still not sold her home four months after mine had sold, although we had both put our homes on the market at the same time. I can say most assuredly that if it were not for the tireless, professional efforts of Calnan Property, my home would not have sold as quickly as it did nor would I have achieved the price paid for my home which allowed for a more than comfortable profit margin which others failed to achieve at the time. In closing, I couldn't see myself using any other real estate agent, other than Calnan Property, in any future endeavours, as I doubt I would find anyone else that could match their enthusiasm, their courteous, personal approach and their commitment to attending to the needs of their clients.
April Roper
When we listed our house with Rhys from Calnan Property we were nervous as it was likely to be the last move we made. When we entrusted Rhys with our property he guided us through his innovative marketing plan to get our property sold at a good price with the least inconvenience to us. We sold after the first inspection with the top asking price achieved. We would happily recommend Calnan Property to anyone thinking of selling their home
Mr and Mrs Sohns.
Thank you to Rhys and the team at Calnan Property for making the sale of my property so easy. Rhys managed to negotiate a good price for both my blocks within days of each other, during what was a testing market. I was very impressed with the service from Rhys and the team - at all times I felt confident that my best interests where a high priority.
Benjamin Beattie
Recently my mother-in-law invited Calnan Property to appraise her home of almost forty years. Having worked in real estate myself, she asked me to join her for the appraisal presentation and provide my opinion. Calnan's presentation was very professional and covered everything we needed to know clearly and concisely. Their respect for someone making the decision to sell her family home was evident and appreciated and at no time did my mother-in-law feel under pressure. I was happy to suggest she engage Calnan Property to market and sell her home. They immediately invited clients from their database to inspect the property and after the first 'home open' multiple offers were received and one was successfully negotiated. Throughout the whole process Calnan has always responded promptly to messages and emails. They are respectful, professional, energetic and all have a good sense of humour. I would not hesitate to recommend Calnan Property to anyone looking to sell their home.
Cathy Zordan.
Rhys did a great job of selling our house: he worked hard, well beyond what we would normally expect, and we achieved a good outcome. He showed our house to its best advantage, and went out of his way to show people over the property whenever was most convenient for the potential buyer. Rhys was pleasant to deal with, friendly and efficient, and our communication with him was always easy (even though we were in the eastern states and not on hand). We could not have had a better agent. Cheers
Jim.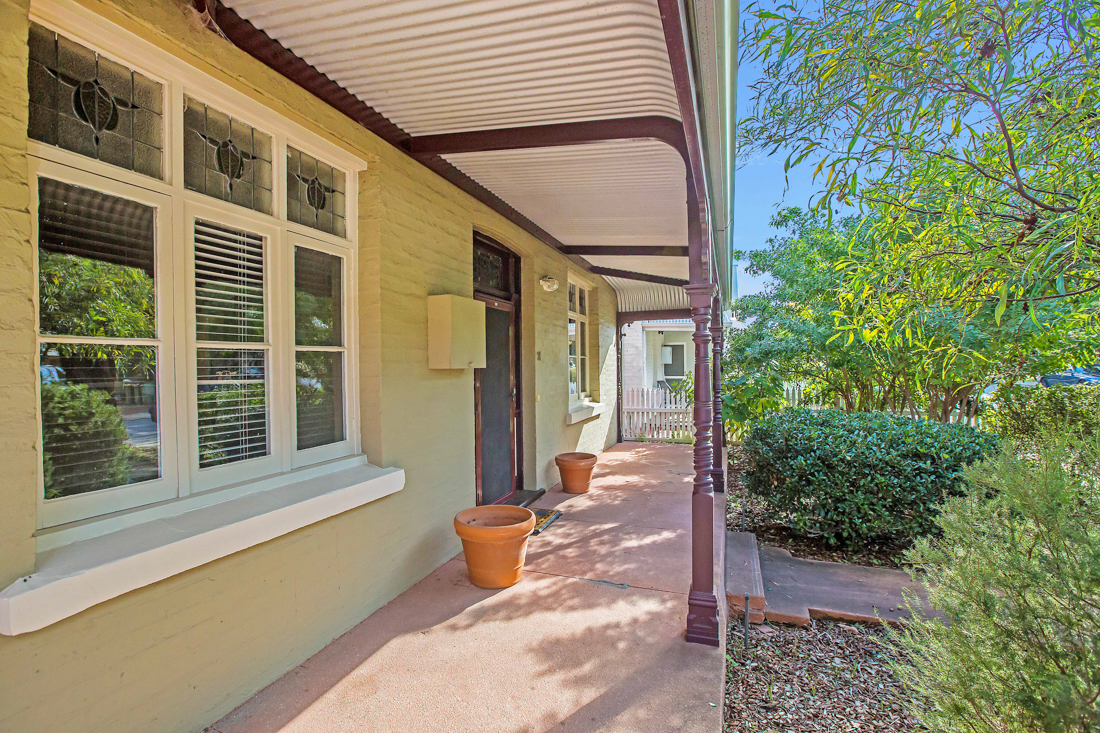 I would like to recommend Calnan Property to anyone wanting to sell their house having recently sold my property through their firm. Rhys had the property across the road from mine on the market. I went over to have a look and after talking with Rhys I invited him to come and talk about the sale process of my house of 30 years. I felt very confident about the positive ethics behind Calnan Property and the fact I had to pay no upfront marketing and the 'Jenman Approved' selling system. I had faith that Rhys would provide me with the best advice and support during the process of selling my house. Rhys many thanks.
Bronwyn
We had the pleasure of having the wonderful Rhys Calnan market our property during the later part of last year. A difficult sale to say the least yet Rhys persisited and supported us through the entire process. I have suggested to many friends they entrust their sales of real estate to this young man as the experience was wonderful. Thank you Rhys.
Lynette Sims
I would like to take a moment to recall our experience dealing with Rhys from Calnan property. It all started with a hand written note in the letterbox offering to sell my step mothers home in Inglewood, I was intrigued and after a quick phone call agreed to meet Rhys on site. Rhys immediately put me at ease with his friendly, no pressure approach to the sale and we discussed several options. I was impressed with the professionalism and ethical ethos embraced by Rhys and all the staff at Calnan property. The sales process went smoothly and i wouldnt hesitate to recommend all the team at Calnan property and in particular Rhys. Thanks again Rhys all the best.
Teresa and Peter Morris
I can honestly say, if I still lived in Western Australia, I would be making a point of recommending your service to everyone I met who was thinking of selling. It was delightful knowing you and such a relief to put our valuable asset into such competent hands. The price you secured was excellent and especially so given the uncertainty of the market at the time. Many agents competed for the contract but we chose you for being very honest and approachable, knowing you would not use any sales tricks or push potential buyers; many agents these days use somewhat intrusive methods to gain business, which can be most off-putting to both buyers and sellers. You came recommended to us and we are very pleased to have found out about you. It was important to us that our buyers be totally happy with their purchase and this is exactly what happened. As it turned out, the house was purchased by a young couple who were first-time buyers. Knowing they moved into the house joyfully, and without doubt, made us joyful too! We have you to thank for this. I believe a major reason for the couple choosing our house was the ethical and professional handling of the sale by our agent. The job was well done indeed! I would not hesitate to contact you again, should the need arise. Thank you so much. Please do use me as a referee and keep up the good work! Regards,
Rosie Stafford
With much pleasure & great appreciation we would like to extend our hearty thanks to the team at Calnan Property. Besides being so comfortable and friendly, the Calnan team are absolute professionals who are well equipped with all the knowledge towards this field. Without any hesitation, Calnan Property always gave us their time & the right advice whenever we needed one of them during the selling process. We highly recommend the Calnan Property team to everyone who is considering buying or selling a property. They are a brilliant team!! Thanks once again!! With best wishes
Winnie & Allen Parker.
I would like to express our gratitude for your expert and conscientious work in selling us our unit in Mount Pleasant recently. As you know we were on a tight schedule visiting Perth from Victoria, trying to buy a property for a relative to rent. You went out of your way to fit in around our schedule at short notice and suggest and show us suitable properties. As you know, the unit we purchased was not immediately on our radar, but you had assessed our needs and budget accurately and ultimately this proved to be 'the one'. We are very happy with our purchase, your recommendations for settlement agent (as we had no local knowledge of this) and your aftercare. Despite living interstate, we found the whole process stress-free. We would have no hesitation in recommending you to other buyers, Regards,
Renee Bauer.
Hi Rhys, We would like to pass on our thanks for your efforts in selling our home. The professional manner in which your presented yourself to us and in the way you marketed our property was second to none. You took us into a new realm of real estate - selling that worked for a time poor couple in a very efficient way to sell our home. The outcome of the experience was that you enabled us to achieve our target price in a time well under the average that other houses have sold in the Mt Pleasant area. We look forward to experiencing the Calnan method of Real Estate Selling for a third time when the need arises. Kind Regards,
Graham & Lisa Warren.
I would like to thank you for your efforts in managing and facilitating a smooth negotiation process. This is testament to your professionalism and that of everyone at Calnan Property. Well done.
Nick Yeo.
A big thank you to Rhys and all the team at Calnan Property for your professionalism and excellent service with the sale of our home in Victoria Park. We are very happy with the ease of the sale process and the friendly and professional manner of service that Rhys provided. We would certainly recommend Calnan Property to anyone buying or selling their home.
Andrew & Bek.
A big thanks to Rhys for his very professional handling of my new home in Alfred Cove. He made the experience very enjoyable - it is a pleasure to deal with Calnan Property. Thank you,
Elaine Anfield
We wish to express our appreciation and thanks to the team at Calnan Property for the professional and courteous service they provided us with during the recent purchase of our new home. We were extremely impressed by their friendly nature and attention to detail, and their communication was second to none. We would not hesitate to recommend the team at Calnan Property to anyone wishing to sell or purchase a property.
Kiran & Sarabjeet.
During the process of purchasing my new home through Calnan Property, I found the staff to always be friendly and nothing seemed to be too much trouble. Thank you Calnan Property for all your assistance during the purchase of my new home.
Andrew
I would like to take this opportunity to thank the wonderful team at Calnan Property for their excellent service while selling my property at Solomon Street, Palmyra. Each member of staff was helpful and professional, and I would not hesitate to recommend Calnan Property again.
Keith.
We dealt with a knowledgable, hard working and competent real estate agent who listened to us, gave of her time, and helped us find our ideal investment property. Calnan Property came highly recommended and they did not disappoint.
Karen and Paul
We were foreign buyers having just moved to Western Australia. Calnan Property provided their quick and professional services to help us buy the land at Pebble Bush, Canning Vale successfully in a short time. We do thank you, Calnan
Kitty & Chikong
Thanks Calnan Propety for being an excellent communicator and negotiator. Our block of land in Canning Vale was sold with ease at a great price. Our agent worked hard and was always friendly and easy to deal with. Best wishes to her and all the staff at Calnan Property.
Elias & Asoka
We have been very pleased with the excellent service provided by Rhys when we purchased a property through him. We were first time home buyers and he was very patient and forthcoming throughout the home buying process. All our phone calls and emails were attended to promptly. Following acceptance of our offer, he also helped us arrange for another house viewing with the owner. Rhys' commitment and proffesionalism certainly does his company proud! Best Regards,
Lynn
I would like to thank Calnan Property for the excellent service they provided me with. We were really happy with the smooth, stress-free process of the sale of our family property at Crest Avenue, Mount Pleasant. There were no advertising costs imposed on us. I know where to come in the future if I need to sell or rent a property and that's at Calnan Property. I would recommend that anyone thinking about selling or renting their property should visit Calnan Property first.
Garry Downing.
We wanted to thank you for the time and effort you have put into our house enquiries over the past weeks. You have helped enormously by your thorough approach to the range of options we presented.
Dale and Bruce. Attadale
Calnan Property provided a brilliant service when selling our home. We liked everything about Calnan Property and the way they conducted business. Their communication with us was very good - we knew what was happening and where we stood at all times. We were very happy with Calnan Property as a company and would have no hesitation in using them at a later date.
Natalie and Merv.
Calnan Property were the representing agents for the unit I recently bought in Palmyra, WA. They were most courteous in their prompt replies to my enquiries and always arranged viewing times to suit my needs. If I were to sell a property in the future I would approach Calnan Property to be the agent as their professional approach was firm, fair and friendly during the negotiations around price and settlement dates.
Marianne.
Hi Ross, Thought I'd drop you an email to commend on Rhys' excellent service. I sent an email to enquire on 27b Collins Rd, Willetton recently. Rhys has been very quick in responding to my email enquiry and even attached an electronic flyer in his email. He was also very prompt in getting back to me when I enquired about the council and water rates at the home inspection. Although I have told him in the follow up call after the home inspection that the property doesn't suit my requirements,I was pleasantly surprised that he called me yesterday to let me know that an offer has been received. That is good service from the start to the end - nsomething which I have not come across in any of the property agents till now. Keep up the good work! Regards,
Cherie
I wanted to thank you for all your outstanding efforts in assisting me with organising my new property management. From the start you were very professional and everything you promised was followed through right to the end. You achieved an excellent price and carried out all necessary documentation for me, so much so that I am more than happy to recommend you and your efforts to anyone who may be looking for a fantastic property manager. I can't thank you enough for your efficiency in this matter - your constant contact and feedback was most impressive and I look forward in dealing with you in the future if the need arises again. Kind Regard s,
Ramsay Chahine.
We'd like to thank you so very much for selling our property in Bertram. You were with us every step of the way, as promised! Your prompt email & phone replies and enthusiastic outlook made for an extremely stress-free sale. Not once did we feel alone or out of the loop and greatly appreciate your efforts. Kind Regards,
Brad Hooper
Just a quick thank you to Ross for his great work in selling our deceased parents' property in Palmyra. The whole process from listing to the successful auction was smooth and stress free. Your company obviously has many contacts which was evident in the number of potential purchasers who were present at the auction. Dealing with Ross was a pleasure as nothing was too much trouble and he kept us informed regularly from start to finish. Considering we were living 800km away it was very re-assuring that all aspects of the sale were handled in a caring and professional manner. Mid 2010 was a very difficult time in the real estate market. A thorough advertising campaign, combined with Ross' auctioneering skills, produced a very successful outcome for our family. Many thanks for your friendliness, hard work and the successful sale of our property.
Erin. Norseman
Many thanks to the whole Calnan team for the thoroughly professional job in marketing and selling our Kensington home which we had lived in for 35 years. From the time the photos were taken to the final handover we felt we were in expert hands. Ross you are such a considerate and easy-going person to deal with and your many years of experience in the industry really shone through. Obviously this was an emotional time for us, as the house we had moved into in 1979 had become part of us and we had made continual improvements over the years, all the time endeavouring to maintain its integrity and character. Additionally it was the only house we had ever owned, so we were house-selling novices. Ross was onto this straight away - critically analysing what we had to offer to the market and advising us on any small changes we might like to make that would help our house stand out amongst the crowd in that price range - bearing in mind the slight market slump following the end of the WA mining boom. Ross' strategy of inviting individual inspections in the first two to three weeks (rather than the traditional "home opens") enabled him to develop relationships with the small group of serious potential buyers from which the eventual buyer emerged. This strategy also revealed general buyers' expectations and kept us focused on market reality rather than what we thought the house was worth. All in all our first experience at selling a home was very smooth and stress free!
Nerida and Richard Tempest
We would like to take this opportunity to express our appreciation to Calnan Property for the professional service they provided during the recent purchase of our new home. This home was our first home in Australia and we were not quite familiar with the rules and settlement procedure but the Sales Team helped us by giving us countless advice with much patience. They were very keen to keep us informed in all stages of the purchasing process. We would recommend the team at Calnan Property to anyone wishing to sell or purchase a home.
Saeed & Ronak.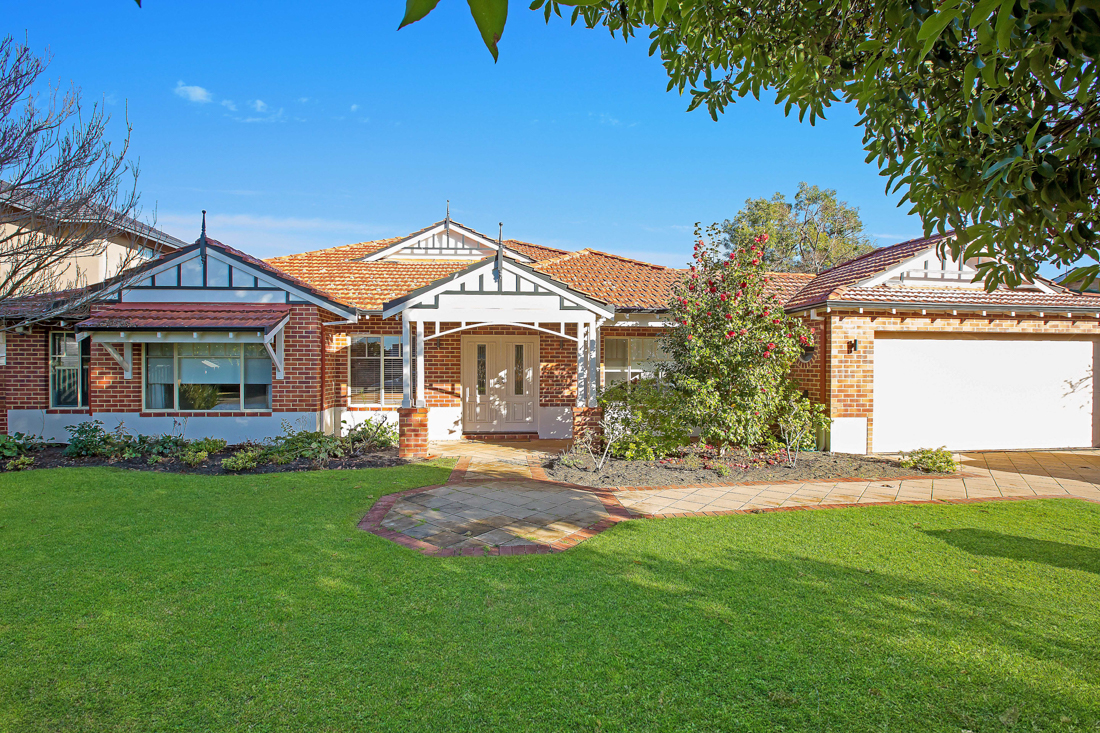 We were introduced to Ross Calnan by a mutual friend a few years ago. We initially met with him to discuss buying an investment property. He understood exactly what we were looking for, so much so that by lunchtime the same day we were at a home open he was hosting and subsequently bought the house by the end of the day! Last year we moved overseas at very short notice and asked Ross to find us a suitable tenant for our much loved family home. He found us suitable tenants within a few days of advertising and his property management team looked after the house for us in our absence. We were kept informed of any issues that cropped up during the tenancy and they dealt with any problems that occurred with no fuss. We never had to worry about the house while we were away. We made the decision to sell the house recently and Ross was the obvious choice to sell it for us. He found us a buyer at a price we were happy with, in a difficult market within days of it being advertised. The service we received was exceptional and Ross went out of his way to help us out as we were still overseas. He organised a settlement agent for us, sorted out all the necessary paperwork and when the time came for settlement he organised all last minute repairs for us. His advice during this time was invaluable and we are very grateful for all his help. I would not hesitate to recommend Ross and his team at Calnan Property for buying, selling or renting property. He made the whole process stress free. We can't thank him enough and would definitely use him in future for any property transactions we may have in Perth.
Janie and Don Gillies
The sale of my home through Calnan Property was a successful and positive experience. I chose Calnan Property to sell my home because the company did not have the normal traits of a 'stereotypical' agency. I found they were honest with me throughout the entire process and always acted with the utmost integrity. They also achieved a premium price for my property. I would thoroughly recommend Calnan Property for anyone looking to purchase or sell a property. I also recommend the Calnan Property rental department to anyone looking to rent their properties. They provide an excellent service managing several of my investments.
D. Deeks.
Thank you for effecting a sale on my property at 37 Moreing Road, Attadale. Although the market for higher end houses had been slow, through your perseverance, tenacity and encouragement, my house sold. I was impressed by the innovative ideas from you to sell the property. I will not hesitate to recommend your company to my friends should they wish to sell their property. Regards,
Maggie
I would like to thank the team at Calnan Property, in particular Rhys Calnan, for not only managing my property but also for successfully selling my property. Over the years I had a number of real estate companies/agents manage my rental property and during that time I had nothing but trouble and ongoing headaches. The best move I made was to Calnan Property. They managed the property very professionally and with clear communication. I received detailed inspection reports and felt very secure at all times that my house was in good hands. When the time came to sell my property, Rhys went above and beyond to ensure we achieved the sale price we were after. What I loved about working with Rhys was that he always made himself available, nothing was a hassle, I felt he looked after the sale of my house as if it was the sale of his own home. Rhys and the whole team at Calnan Property are professional, reliable and hardworking because they genuinely care about their clients. I honestly could not speak more highly of Rhys Calnan - I would highly recommend him and the team at Calnan property to anyone looking at buying or selling property.
Pippa.
Thank you Ross, Rhys and the Calnan Team. I cannot possibly speak highly enough of your agency and the effort you put into selling my property in the most difficult Real Estate market for 30 years. From my first meeting with Ross until settlement, you have kept me informed at every juncture, conducted yourselves in an impeccably professional manner and have been upfront and completely honest (something I didn't expect from your industry) all the way. At no point was anything a burden for you (even negotiating with purchasers until 10:30 at night), nor were my requests ever an issue. You always presented all the options, had some very innovative and effective marketing strategies and allowed me to make fully informed decisions without being 'pushy'. I felt that I was in full control with all the facts at hand. Your cool, calm, collected demeanour made all contact an absolute pleasure. Most importantly, you achieved a sale price in excess of what I expected from the market. Thank you, thank you, thank you!
Paul Thomas
Until I met Rhys I thought real estate agents were all the same - just after their fees. It was refreshing to speak to a person who knew the market and really cared about our needs and knew how to obtain top dollar. Rhys kept us up to date throughout the selling process. He is a professional, knowledgable, approachable and down-to-earth guy. I loved how our unit was advertised on the Internet and the true character of our home was presented beautifully. Our unit sold relatively quickly thanks to Rhys and the team at Calnan property. We will definitely use these guys again. Thanks Rhys :)
Jess Warner.
As a young first time home seller, Calnan property made the sale process easy and stress free. They regularly kept us updated with relevant market information and provided us with creditors terms to prepare our property for sale. Their personal manner, professionalism, punctuality and reliability made them an absolute pleasure to deal with, and we praise them for their work ethic in every respect. We would personally like to thank all the staff at Calnan Property for their hard work and commitment to achieving our desired outcome, and for making our selling experience as easy and enjoyable as possible. We have even employed the staff to find us an extra two properties. They will always be our first point of call for any real estate dealings.
Amy & Kate.
Thank you for the wonderful service you provided when you sold our land and the help you gave us when we were looking for our new house. You were friendly, professional and we would not hesitate to recommend you to our friends.
Ghada and Hamid
Thank you Rhys and the team for selling our Como rental property within the first week on the market. Calnan Property Group's friendly agents were readily available to show prospective buyers through whenever required and we achieved a price we were extremely happy with in such a short time. There was no disruption or inconvenience to the tenant either. Well done!
G & B Hughes. Como
Having decided to put my property in Palmyra up for sale, Calnan Property was my one and only choice of agent. Calnan Property's genuineness, honesty and integrity towards us was such a blessing, and it made an otherwise stressful time a very smooth period. Calnan's choice of a settlement agent for us was another professional standout on their behalf, as they were extremely helpful also. The staff at Calnan Property all worked to a high standard and we would genuinely recommend the staff at Calnan Property to anyone wishing to use their services.
C Roberts.
I would highly recommend Calnan Property to sell your home for you. From the minute the team walked through the door they talk up your property and make you feel good about selling your home. There is no negativity about what they do. They are a very professional agency. If you need a company to deliver they will.
Mark Visaggio.
Calnan Property worked so hard to sell my property in Mount Pleasant. There were no 'home opens', which was great for the tenants, yet Calnan Property achieved a sale price that was actually higher than the asking price. This was a fantastic outcome. They also kept me up to date with progress throughout the sale process. Calnan achieved a really good, hassle-free outcome for me and I would recommend them, and Calnan Properties, to any prospective seller or purchaser.
Celia Chesney.
We put our heart and soul into renovating our unit in Palmyra and created a beautiful home. When we came to sell it Calnan Property understood how important it was to us that we got the right buyer at the right price. Our unit was sold in a short time and for a great price - well above the appraisals we received from other agents. We would gladly recommend them to anyone.
Kate James
When Dennis and I were planning to put our unit on the market we had five real estate agents come in to do an appraisal on our property. When Rhys came to to do the appraisal we were both impressed with his professionalism, knowledge and the fact he was not "pushy". He also informed us about how Calnan Property functioned and we were very taken by the fact that all the people working at Calnan would be trying to sell our unit and not just Rhys. Rhys and the Sales Team were always at the end of a phone for any questions and were very obliging and understanding - particularly around inspections because we both worked full time and they were very considerate and assisted in any way they could. When the unit went on the market we were kept fully informed about the progress of our property and once the unit was sold (one week later) they both kept this contact going and Rhys was fantastic. I have told everyone how good Calnan Property were to work with and recommend them to everyone I know that is considering buying or selling.
June Doyle.
When we decided to sell our house in Wilson we had several real estate reps give us their appraisals before going on the market. We were not impressed with their service, it felt very impersonal and rushed, take a number! We did some homework and heard about the Calnan property group and their approach to selling and buying real estate. We meet Rhys and knew very quickly that this was the person we wanted to sell our home. We were kept informed of progress and he listened to what we wanted. He made this whole experience of selling our home effortless and we sold our home for a great price. Rhys has shown that professionalism, honesty and integrity are not dead in the real estate industry, it can still be found in the Calnan property group
Kevin and Donna Foster
I recently decided to purchase an apartment around the Mount Pleasant area, and I found Calnan Property had an apartment for sale in Ardross. I let Calnan Property know that I would like to have something closer to the freeway. Within two weeks, Calnan informed me that a property in Applecross was released for sale. I went to inspect the apartment and I loved it straight away. I put in an offer with Calnan's guidance, then they did all the hard work for me, and brought me the good news in couple of days. Once again, thank you so much!! All the best!!
Ken Lin.
We can not recommend Rhys Calnan highly enough. We had a difficult time with some of the real estate agents we had chosen to sell our home. Rhys helped us out at a time when we had completely lost trust in the real estate world. He sat down with us for some time and explained how he worked. He was respectful and professional and made us feel at ease quickly. What we liked the most was his continual updates and communication with us about the process. He sold our home in less then 3 days after being on the market for over 3 months with another agent. We have recommended Rhys Calnan to most of our friends and family.
Sam and Lisa
The entire Calnan Property team were a pleasure to deal with throughout the sale of our home but a special mention must go towards Rhys Calnan who was able to achieve above asking price for our property only 3 days after we put the property on the market. His professionalism, attitude and excellent knowledge of the Real Estate Market, matched with realistic views of the current market was what initially led us to list our property with Calnan Property after considering many different Real Estate agents. We could not be more happy with our decision. I would recommend Calnan Property to anyone looking to sell. I truly believe you could not do better. An absolute pleasure to deal with from start to finish!
Dean & Jemma McTiffen.
Dear Kristin & Rhys, Both Jacklyn and I are pleased how you have dealt with the sale of our property in such a professional and efficient manner. Your passion, dedication and excellent customer service has resulted in our property being under offer within 48 hours which was simply amazing, so thank you for the brilliant work. All the best in your future endeavours. Kind Regards,
Calvin & Jacklyn
It has been an absolute pleasure working with Rhys and the team at Calnan Property. Throughout the whole process we felt well informed and confident that we had made the right choice of real estate agent. Not only did we purchase our new residential home through Calnan Property but we also sold two of our investment properties and our former home through Calnan. Having experienced both sides of the scale, we can happily say that Calnan Property would always be our first choice of real estate agent in the future. The hard work ethic and the polite and friendly nature Rhys always possessed certainly made our entire experience stress free.
Dennis Donjerkovich.
On behalf of Rowley and myself I would sincerely like to thank Calnan Property and their brilliant staff, in particular the talented Rhys, who went above and beyond all expectations in selling our home in Applecross. Rhys' friendliness and communication with us as clients made us feel relaxed and very much at ease at all times during the whole procedure. We would most certainly recommend Calnan Property and their brilliant staff to anyone who is interested in selling or buying a home. With kindest regards,
Carole and Rowley Ayres.